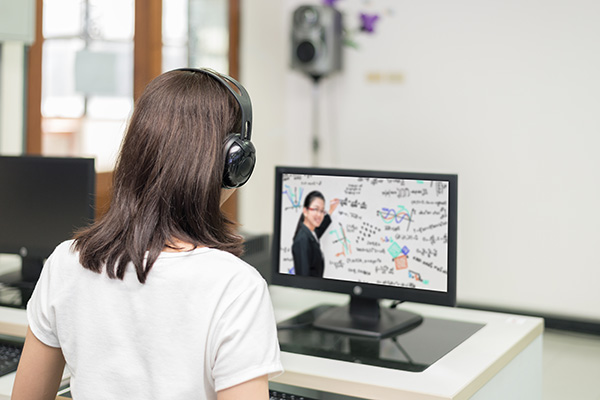 MLive
At MLI International Schools we specialise in delivering junior programmes and have over twenty-five years' experience doing this.
We are delighted to be able to bring our exciting junior programme into your home, to make our fun and challenging English lessons plus cultural experiences more accessible to you!
Join us on this unique adventure in improving your English skills and absorbing some culture along the way!
Key Features
MLive Key Features
Academic Programme created


in partnership with National Geographic
Online Placement Test
10 hours of online live English lessons per week
Levels A2 to C2
5 hours of project work per week


based on cultural activities
MLI e-Diary provided to support study
Maximum 10 students per class
LanguageCert Exam (optional)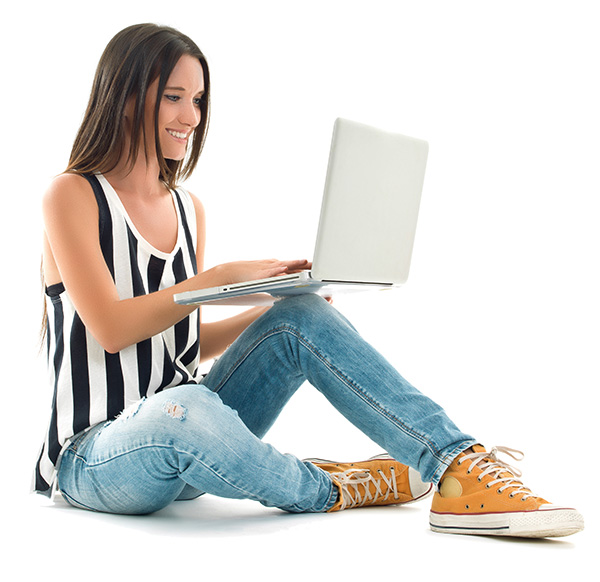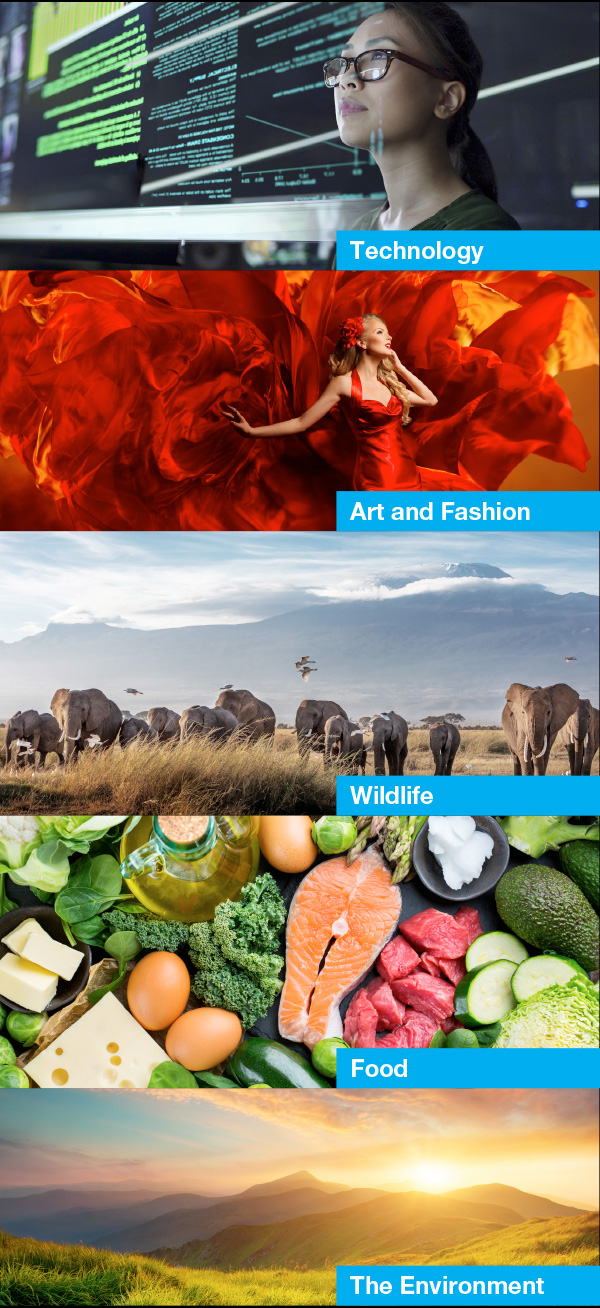 MLive English Lessons
At MLI, we have a varied academic programme, aimed at teenagers, based on exciting topics from National Geographic.
All students receive an MLI Student e-Diary which guides them through their course with us, providing important information about the programme as well as academic features for language objectives and note-taking.
After taking an online placement exam, students are placed in classes according to their English level and age. There is a maximum of 10 students per class. Students study 15 hours of English per week consisting of 10 hours of live lessons and 5 hours of project work. 
We teach all levels, from A2 to C2, according to the CEFR Framework. Our teaching method is the communicative approach; we focus on building fluency and accuracy in spoken English. 
We are a registered Languagecert Exam Centre and offer exams from B1 to C2 level.  These can be arranged on request.
Sample lesson topics: Technology, The Environment, Wildlife, Food, Health, Art
and Fashion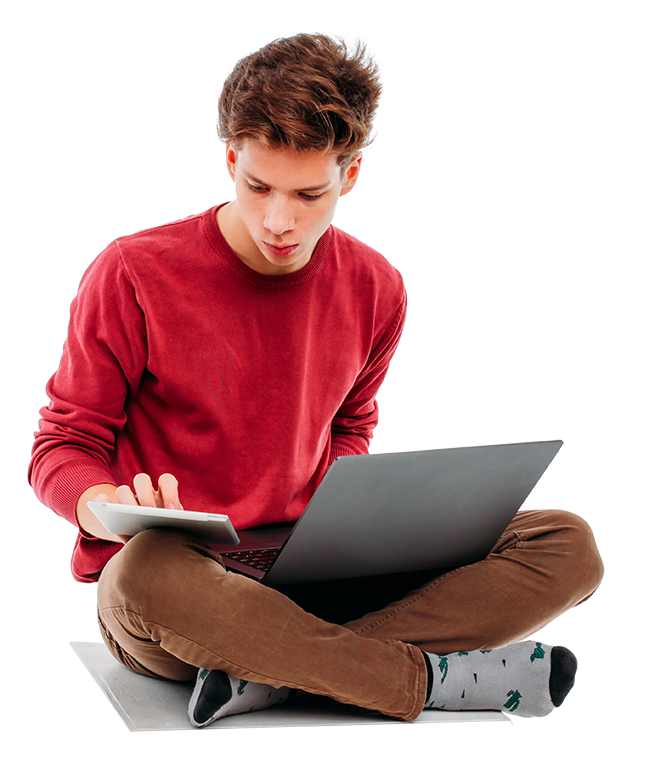 Virtual activities and tours
Just because you can't physically join an excursion, doesn't mean you can't experience our exciting cultural programme! We will be providing virtual tours to places of interest, such as Dublin, Kilkenny, Belfast, London, Edinburgh and Liverpool!
As part of the course, students receive
five hours of cultural tours, such as
Edinburgh & Glasgow – Castles, Culture and Industry
Liverpool – Music, Football Stadiums and Cathedrals
London – Landmarks and Museums, History and The Royal Family
Oxford – Oxford and Universities
Dublin – Landmarks, Sport, Music and Vikings, Famous Irish Writers and the Famine
Kilkenny, Cork & Limerick – Castles, Cathedrals and Medieval Cities
Belfast & Ireland's Ancient East – Titanic, Giants and Famous Games
Galway and the West of Ireland – Songs, Stories, Cliffs and Rugged Islands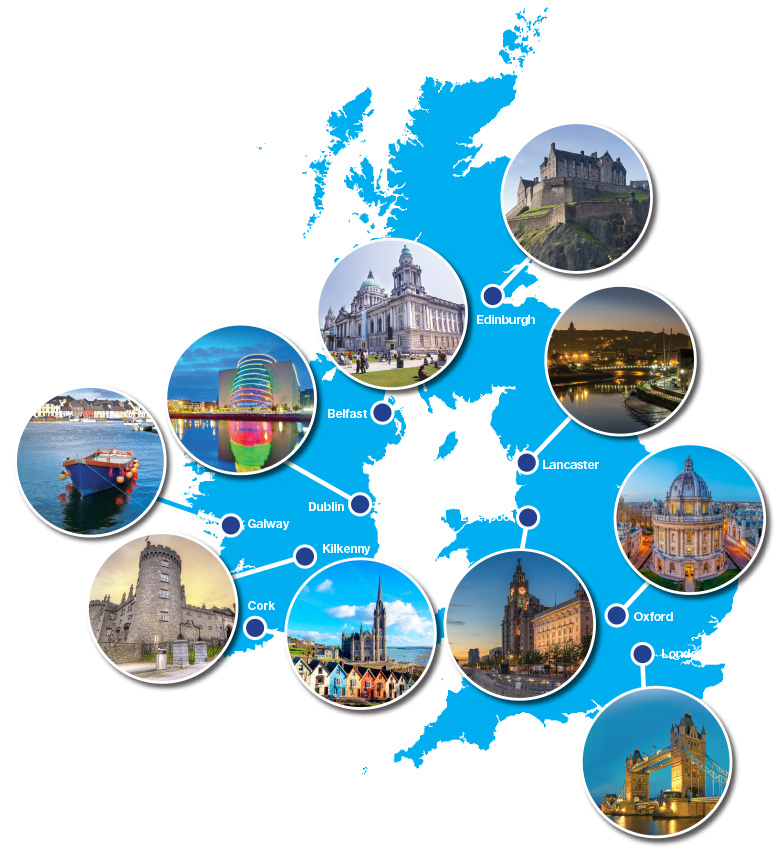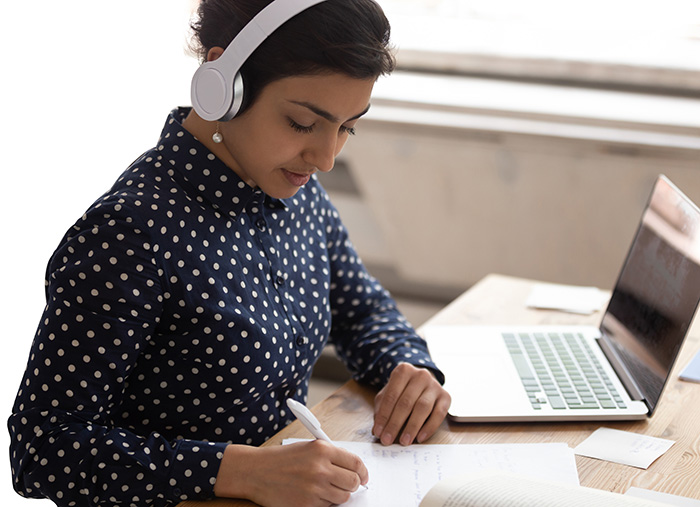 Fees
Two week programme • €260
(15 hours of online tuition, including 5 hours of project work based on UK and Ireland cultural tours)
Languagecert Exam Preparation • €85
(10 hours)
Languagecert Exam Fee
Level B1 • €45 Level B2 • €60
Level C1 • €65 Level C2 • €75
*Please note the above prices are for the Speaking Exam only. Listening, Reading & Writing Options also available,
if required, at extra cost*
One-to-one lessons • €40 per hour