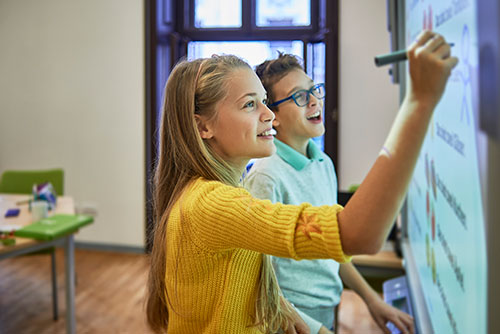 Academic Programme
At MLI, we have a varied academic programme based on carefully selected textbooks from National Geographic. The syllabus is aimed at teenagers, with interesting topics and activities designed to engage and challenge them.
All students receive an MLI Student Diary. The MLI Student Diary is a useful tool which provides students with information on our welfare procedures and aids them in their language development; it is used in class to make notes, set language objectives and also for homework and includes a language bank for further learning outside the classroom.
After sitting a placement exam on arrival, consisting of a written and short speaking test, students are placed in classes according to their English level and age. Students study 15 hours of English per week, 3 hours per day Monday to Friday (unless otherwise arranged), with a maximum of 15 students per class.
We teach all levels, from beginner to advanced, according to the CEFR Framework. Our teaching method is the communicative approach; we focus on building fluency and accuracy in spoken English. We foster the development of the English language skills through projects, debates and task based activities.
Social Programme
The MLI Social Programme is another important part of the MLI course. The activities and excursions included complement the academic programme and encourage the students to mix together and continue to improve their English.
Designed with juniors and teenagers in mind, we choose activities and excursions that will enhance the student's experience, help them learn about and experience local culture, maximise their English skills, but also have FUN!
There are activities running on and off-site almost every afternoon and evening. We schedule a range of different options so there is something for everyone – sports, scavenger hunt, fashion show, disco, quiz night etc – as well as local cultural visits. On excursions to places of interest, students are given some information by the accompanying Activity Leaders, and often a task to compete for a prize!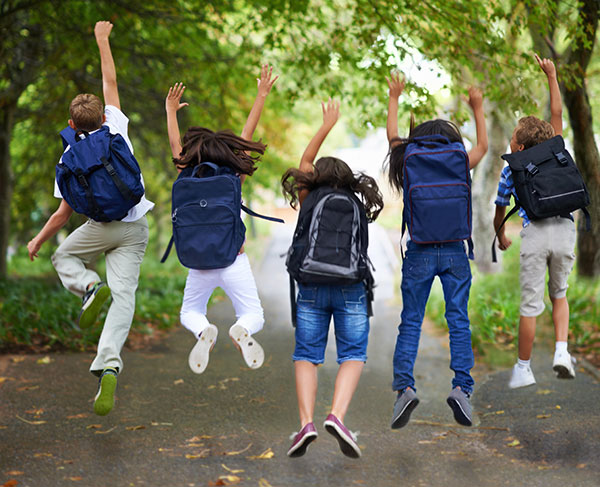 Student Welfare
Here at MLI International Schools, the welfare and safeguarding of our students is of upmost importance.
We want everyone to have a fantastic stay with us, full of new and fun experiences, but we want everyone to be safe too.
Here are some of the ways we ensure a high level of care to our students:
Dedicated Welfare Officers
Supervision – we have the British Council required adult to student ratio of 1:15, including Group Leaders
Student Wristbands
Road Safety
Buddy System
MLI Student Code of Conduct
MLI Staff Code of Conduct
Lessons on Cyberbullying & Internet Safety
Zero Tolerance on Bullying
Safe Recruitment
Safeguarding Training for all Staff
Risk Assessments
Emergency Crisis Plan and Procedures
First Aid Trained Staff in each centre
Accreditation & Membership
MLI is approved by the Department of Education in Ireland through ACELS a service of Quality and Qualifications Ireland (QQI), for English Language Education (ELE)

MLI is a founding member of the Association of Guardianship Providers in Ireland – AGPI.