Irish Centres: Dublin City University (DCU)
Dublin City University
DCU is one of Ireland's youngest universities gaining official recognition in 1989. It was originally seen as an unconventional university by introducing ideas that challenged the norm in Ireland but have since contributed to its success.
The complex consists of a 25m deck level pool, three basketball court sports hall and several other studios for a variety of activities.
DCU offers apartment-style accommodation with single and twin en-suite rooms and one common living room/kitchen area per apartment. This purpose-built accommodation is well-furnished and maintained to a high standard. These residences are both on-site or just three minutes' walk from the campus.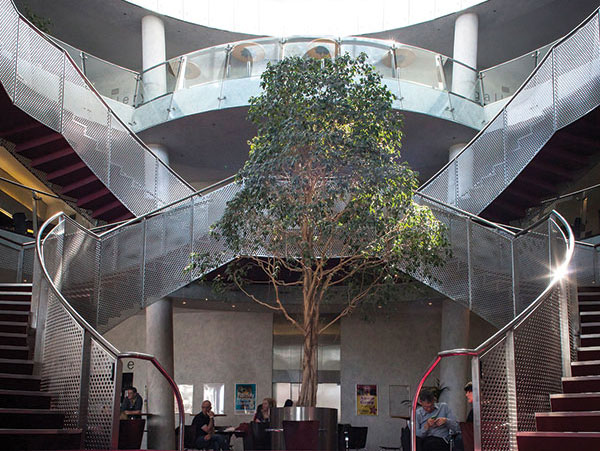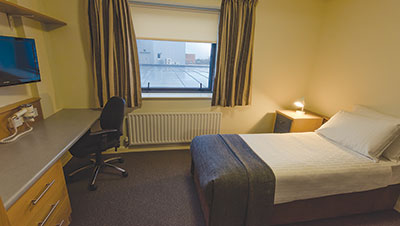 Accommodation
On-site apartment-style accommodation
Twin room en-suite
Shared living, kitchen area in each apartment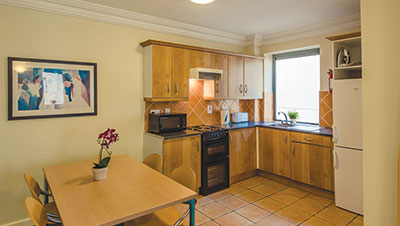 Facilities
Well-equipped classrooms

Canteen

Large studios

Sports Hall

Basketball courts

On-site convenience store

Large park adjacent to campus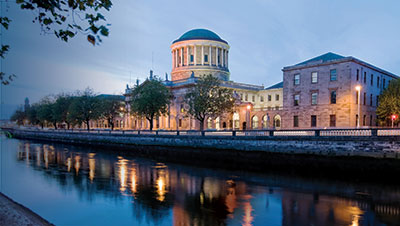 Location
DCU is just 15 minutes from Dublin city centre

Dublin airport is just 15 minutes' drive from the campus

Local buses stop nearby







Transfer Time
Dublin Airport/30 mins by coach

Orientation Tour, Traditional Sports, Walking Tours, Art & Crafts Work shops, Conversation club, Disco, Talent Show & Museums/Gallery Visits

Excursions
FD to Glendalough & Bray / Kilkenny

MLI Wrist Bands, Student Handbooks, Risk Assessments, Road Safety Cards, First Aid trained staff, dedicated welfare office & 24 hour care
Map Key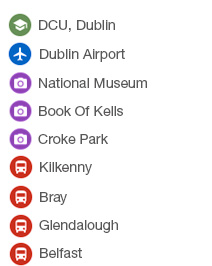 What's it like to study at MLI
Warm and friendly staff who have been trained to look after you the MLI way
Students will have a placements on the first morning to decided which class they attend.
You will have the chance to mix with international students
Specially designed activity programme to make sure you have fun, and experience local culture.
There is a end of course graduation ceremony when students will receive their certificates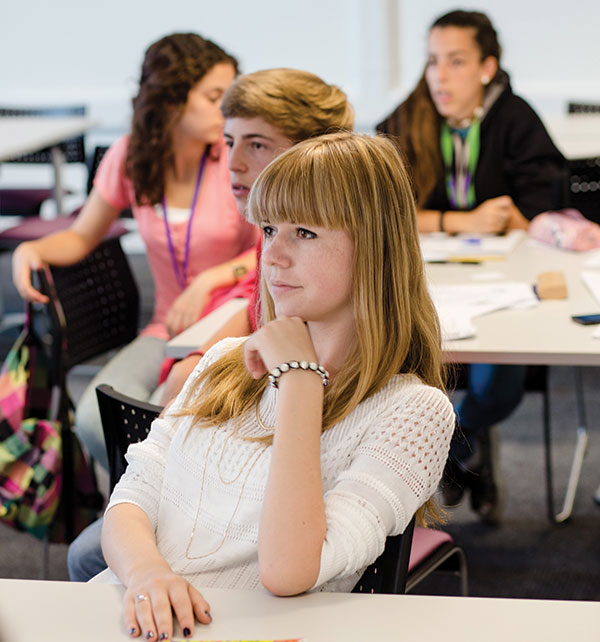 A Typical Day at MLI
08.00-09.00: Breakfast
09.00- 10.30: Lesson 1
10.30- 11.00: Break time
11.00-12.30: Lesson 2
12.30-14.00: Lunch time
14.00-17.30: Afternoon Activity
17.30:19.00: Free time
19.00-20.00: Evening Meal
20.30-22.00:Evening activity
22.30: Lights out