MiniStay Programmes
We are delighted to introduce our new range of Ministay programmes, which run from September through to May.
We offer comprehensive and exciting programmes based at three different locations across the UK and Ireland.
Dublin
Ireland is a country bursting with history, culture and beautiful green landscapes, providing a wonderful backdrop to study English.
From unique Irish food to Irish music and dance, there is much to discover while studying here with MLI International Schools. Our Dublin City Centre location means that students and Group Leaders get plenty of opportunities to discover this wonderful capital city.
Dublin Homestay
This course in the heart of Dublin city allows students to enjoy their English lessons and all the culture and history that Ireland's capital city has to offer.
Full-board accommodation in homestay or residence (if available)
15-20 hours of English tuition per week, based on group requirements
Entry test and end of course certificate
Student diary and use of course materials
Arrival and departure airport transfers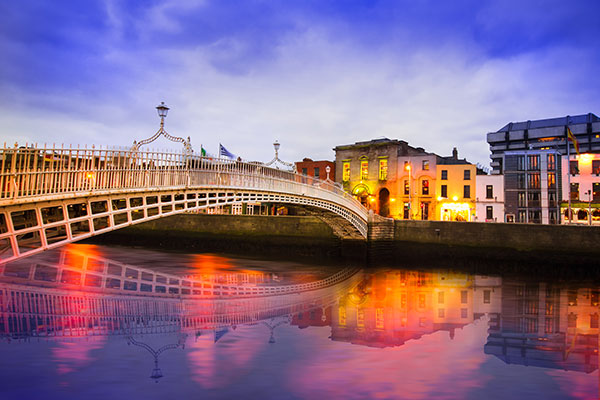 Transfer Time
Dublin Airport/30 mins by coach

Orientation Tour, Traditional Sports, Walking Tours, Art & Crafts Work shops, Conversation club, Disco, Talent Show & Museums/Gallery Visits

Excursions
FD to Belfast /Galway/Kilkenny

MLI Wrist Bands, Student Handbooks, Risk Assessments, Road Safety Cards, First Aid trained staff, dedicated welfare office & 24 hour care
Scotland
Edinburgh, the capital city of Scotland, offers a nice mix of the historic and the modern with the UNESCO World Heritage Site at the heart of the city.
There's so much to see and do in this beautiful city, it is the perfect location for your mini stay groups.
Edinburgh Homestay
Lessons are based in the city centre, just 15 minutes' walk from the main shopping area and tourist attractions. Homestay is in the surrounding areas:
Full-board homestay accommodation in shared rooms with shared bathrooms
15-20 hours' English tuition per week, based on group requirements
Entry test and end of course certificate
Student diary and use of course materials
Airport transfers from/to Edinburgh Airport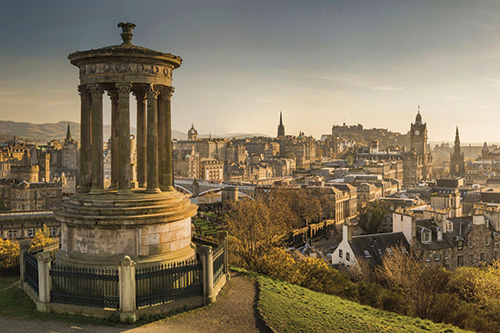 Transfer Time
Dublin Airport/30 mins by coach

Orientation Tour, Traditional Sports, Walking Tours, Art & Crafts Work shops, Conversation club, Disco, Talent Show & Museums/Gallery Visits


MLI Wrist Bands, Student Handbooks, Risk Assessments, Road Safety Cards, First Aid trained staff, dedicated welfare office & 24 hour care